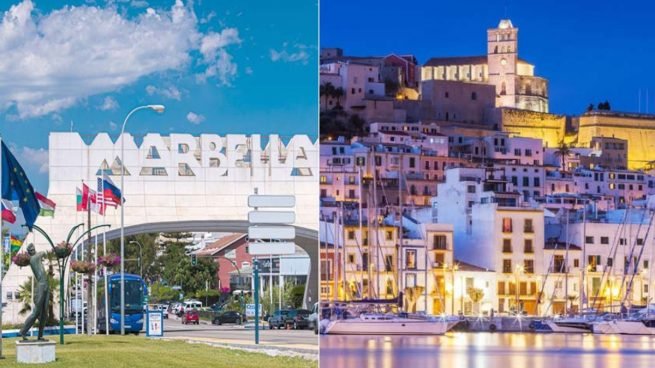 Marbella has taken a great leap to be at the forefront of nightlife. Six establishments in the city of Malaga and another 15 in Ibiza aspire to be included in the list of the one hundred best clubs in the world, the ranking known as 'The World's Best Clubs 2022' that is drawn up every year by the 'International Nightlife Association'. The aspiring nightclubs in the city of Malaga are: Opium Beach Club, Ocean Club, Olivia Valere, Manzel, Nao and Puente Romano.
Ibiza remains the world mecca of nightlife culture, both nationally and internationally. In total, 15 clubs on the island opt to be among the hundred best in the world. Among them there are true myths of the night and of electronic music. There are three that are in the top ten. The list is headed by Hï Ibiza, as number one, Amnesia, as number 6 or Ushuaïa, as number 7.
The rest of the top ten candidates are : Echostage, Washington, DC; Green Valley, Camboriú; London Printworks, London; Bootshaus, Cologne; The Warehouse Project (Mayfield Depot), Manchester; Club Laroc, Valinhos, and Papaya Club, Zrće Beach.
"Just being part of this list is a triumph and enormous satisfaction, as well as recognition of our work and investment made ," say the managers of the Marbella nightclubs.
These types of establishments have ventilation systems to ensure maximum well-being for visitors to the room, as well as state-of-the-art sound equipment, thanks to the reforms carried out to offer better quality.
After the time of the pandemic, when the sector suffered the paralysis of its activity, these last few months have allowed nightlife to re-emerge in the area and aspire to this important nomination.