The rest of the members of the organization, who used shipping containers for shipments, have been arrested in Belgium and the Netherlands.

The Civil Guard, in collaboration with the Belgian Federal Police and the Dutch Police, within the framework of the Austral-Coles operation, has arrested two heads of a criminal organization in Marbella that trafficked cocaine on a large scale , using the use of containers of merchandise by sea.
The organization made up of Belgian and Dutch citizens acquired the drug in Brazil and later transported it to ports in Belgium and the Netherlands, by hiding it among the legal cargo of large-tonnage merchandise containers, as reported by the armed institute in a statement.
The operation began in 2020, when the Belgian Federal Police and the Dutch Police opened a joint investigation into an organization responsible for large shipments of cocaine. The recipients of the drug were a Belgian and two Dutch companies.
Thus, the first of the shipments of 556 kilograms, was seized in Brazil on March 13, 2020, hidden in legal cargo of soybean meal. Later, in the Port of Antwerp (Belgium) on January 26, 2021, hidden in legal cargo of coffee beans, 2,300 kilograms were seized. And finally, two other shipments, weighing 586 and 409 kilos, respectively, were seized in the Port of Rotterdam on April 10, 2020.
As a result of the investigations, it was possible to identify two of the organizers of said shipments who could have their residence on the Costa del Sol, for which the European police requested the collaboration of the Civil Guard to proceed with the location of these people.
The agents located one of them in a luxury home in an exclusive urbanization in Marbella, for which they were arrested. Later, he also managed to locate and arrest the other leader on the run from the Belgian Authorities, in another luxury home in the town of Marbella.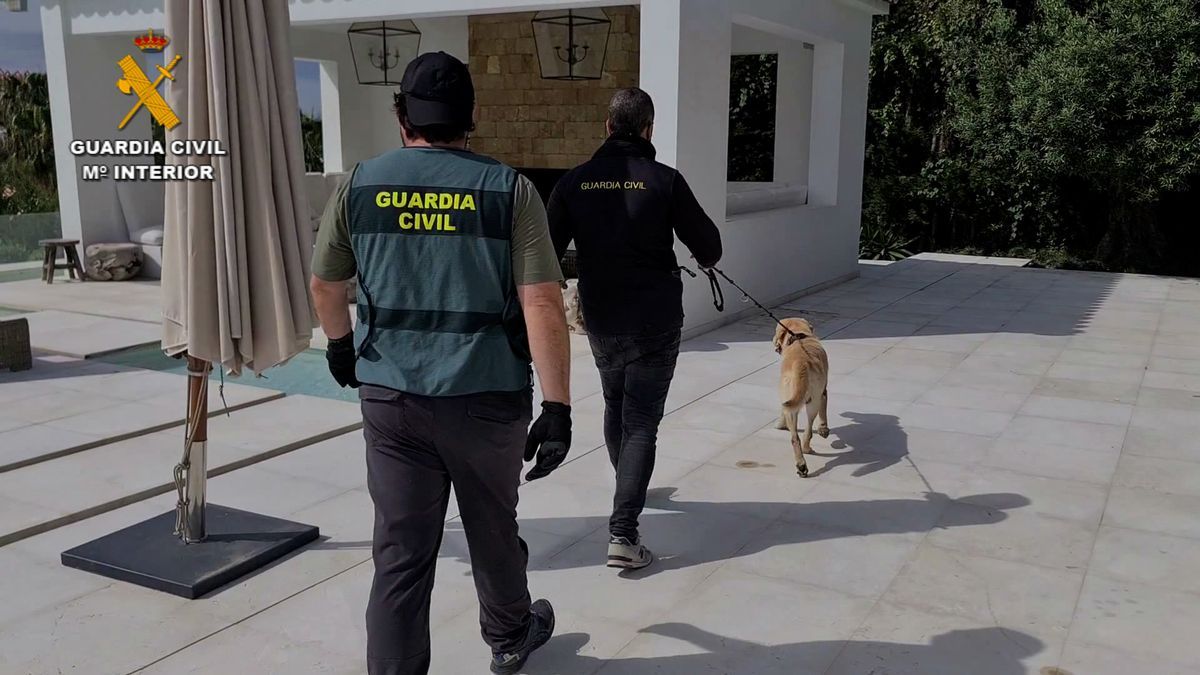 Thus, and having identified the rest of the members of the organization in Belgium and the Netherlands, they proceeded to enter and search two homes in the province of Malaga, at the same time that the police authorities of the other countries carried out seven other searches simultaneously.
In total, nine people have been arrested, including the two leaders of the organization. In addition, it has been possible to seize more than 3.8 tons of cocaine, three high-end vehicles, numerous mobile terminals with relevant information, memory devices of interest for the investigation and abundant documentation for analysis.